How to Place Your Online Victory Golf Pass Order
First, Review Your Shopping Cart - Check Total Amount, Then Click "Proceed to Checkout"
You do NOT need a PayPal Account in order to Check Out. Hit "Continue" to Check Out using your Credit or
Debit Card, or Log In to your Pay Pal Account if you wish to use your PayPal Account.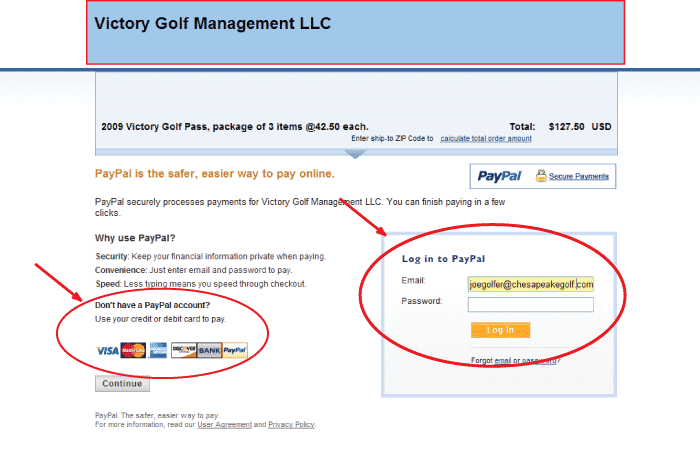 Enter your Billing Information and Click "Review Order and Continue", OR Log into your Pay Pal Account.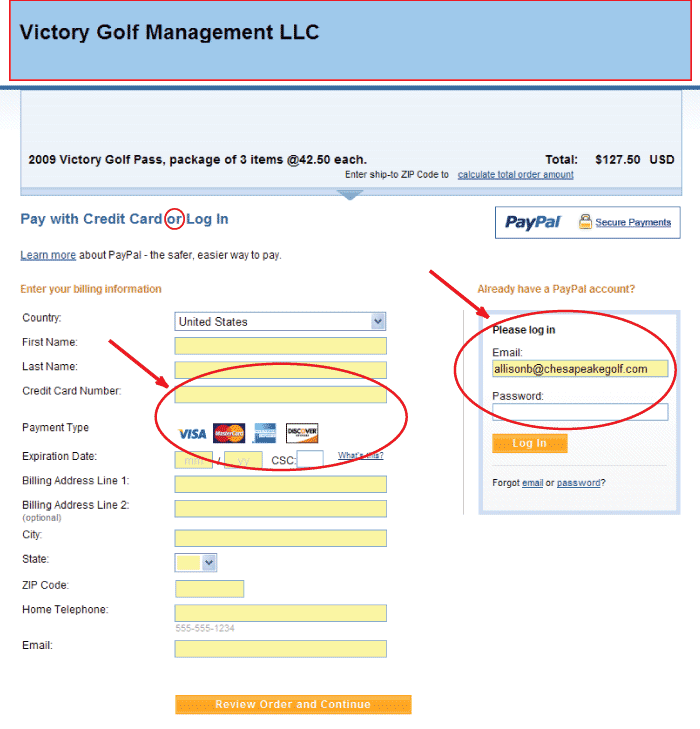 If you have a Pay Pal Account, but wish not to use it, just hit "Continue without Logging in".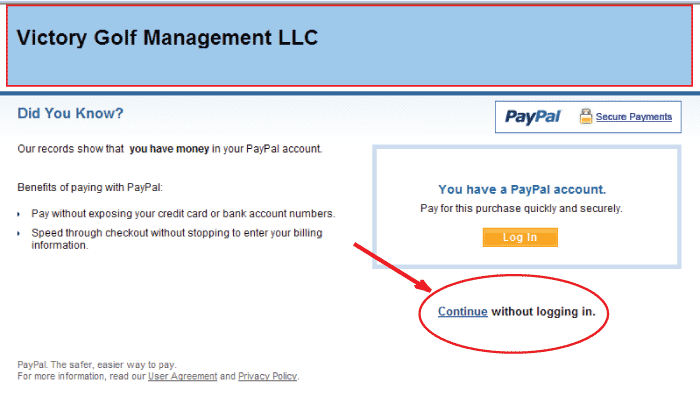 Please select the Shipping Method you wish to use and Click "Pay Now" to complete your Payment.